We are always, looking for experienced pool cleaning technicians. If you think you qualify please call 305 9827481.
Provide swimming pool cleaning and maintenance services to residential clients. Looking for a highly motivated person who enjoys working outdoors with minimum supervision. Must have an excellent driving record, great customer service, and good communication skills, with a minimum of high school education and at least one year of swimming pool maintenance experience.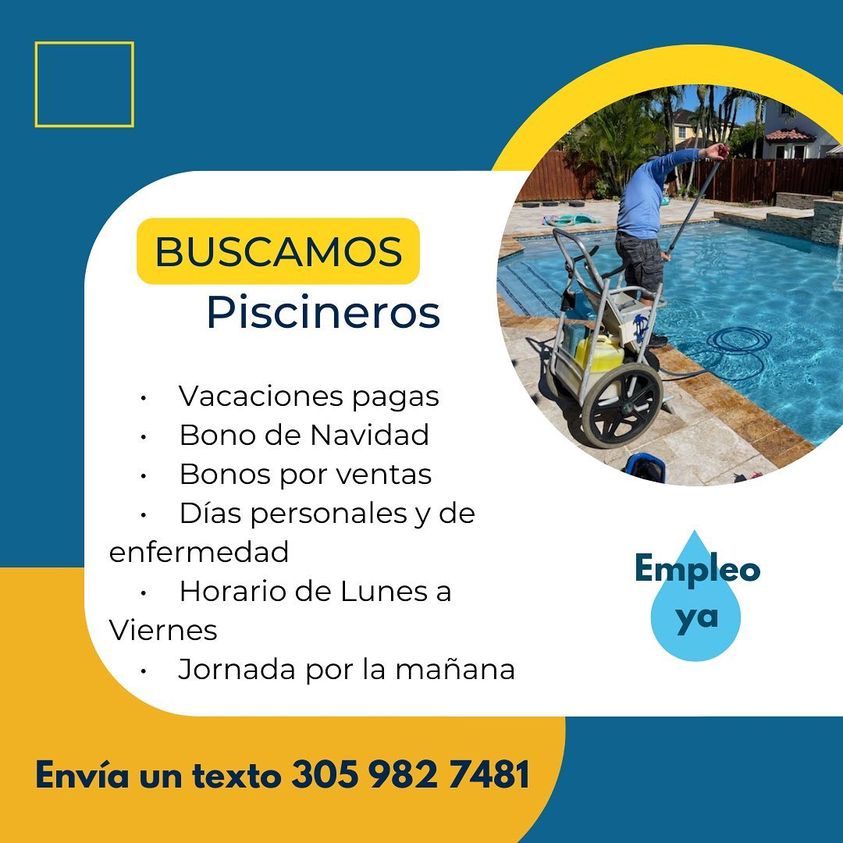 Poolman
Requirements:
- At least one year experience cleaning pools for a company.
- Valid Florida driver's license
- 10 to 15 years driving experience
- Ability to perform work of an active nature
- Mechanical/electrical experience is a plus

We provide van with cold A/C, equipment (professional pool vacuum), uniform, equipment and chemicals.
Benefits:
- Paid vacation
- Christmas bonus
- Sales bonuses
- Personal and sick days
- Monday through Friday schedule
- Morning shift
Base salary will depend on experience Location SW Miami Dade County Send an email to
contact@acqualitypool.com
if you have your resume, CV, resume, resume available please include it or just write and we will send you a job application for you to fill out.